We specialize in Management Subjects for UGC NET (Subject Codes 17 and 55)
UGC NET paper is not difficult but the syllabus is vast. Most of questions are theoretical in nature. What is needed, is concise study material as per prescribed syllabus only. The study material available in market is generally xerox copies of MBA books and thus does not serve the need. This led to birth of Human Peritus in 2011.
Our expert team from IIMs did extensive research on NET syllabus and last 10 years papers, question by question, did two things:
How to order the material
Management Subject (Code 17): Rs 9400
Study Material for Management in 12-13 booklets (Covers all 3 papers)
10 Tests of Paper-III, 10 Tests of Paper-II, 4 Tests of Paper-I
Labour Welfare Subject (Code 55): Rs 8600
Study Material for Labour Welfare in 7-8 booklets (Covers all three papers)
11 Tests of Paper-III,11 Tests of Paper-II, 4 Tests of Paper-I
Entire study material is couriered at your home. There are no discounts. (Please do not ask for it)
You can pay by clicking on "Pay Now". Once paid, we will despatch courier same evening and share DTDC courier tracking number . Delivery time is 2-5 days (For Delhi NCR is 2 days).
Cash on Delivery, COD is also available for selected pincodes with additional fees of Rs 300. To order through COD, email at cod@humanperitus.com following details 1) Name 2) Mobile Number 3) Which product you want 3) Delivery Address with landmark
Only for Delhi NCR students: On COD delivery, we will allow you to open the packet and see study material for 5-20 minutes. If you do not like our products, return the packet. No questions will be asked. This option is available only for Delhi NCR.
We are confident and have seen in earlier exams that you can easily crack exam if you spend quality time with our complete study material. No other book is required to be referred. Also you need not go through any other test papers or previous year papers. We have taken care of everything in our comprehensive course. 

Safal
Safal teaches in number of B Schools after a successful stint at an American Bank before moving to management teaching and research. Safal has done flagship MBA program from IIM calcutta. Safal is content head and faculty member at Human Peritus

Nitesh
Nitesh is responsible for content and program delivery. He is MBA from FMS Delhi and B Tech from IIT. Nitesh has cracked and has good expertise in clearing prestigious entrance exams like IIT JEE, NTSE, GMAT, FMS, IIFT. He was all India rank One in FMS entrance exam.

Vivek
Vivek contributes in content creation at Human Peritus. Vivek has long experience in advising students on cracking entrance exams. He was north India topper in CAT 2005 with 99.99 percentile. Vivek is MBA from IIM Bangalore and B Tech from PEC Chandigarh.

Saumya
Saumya is faculty at Human Peritus. UGC NET qualified and MBA from Symbiosis Institute of Management Studies, Pune. She is expert in OB, Human Resources Management and Labour Welfare. She also leads marketing and administration at Human Peritus.
Call us at 97177 81110
Email: contact@humanperitus.com
We may miss some of your calls, but always reply to email within 24 hours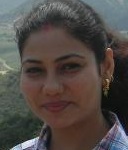 Shipra
The best part about preparing with HP is that you do not have to go through 20 books to complete the syllabus. Entire syllabus has been covered nicely. Saves you lot of time. Shipra Scored 81.3 % (Roll No 17175160)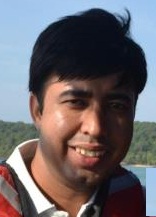 Dheeraj
While in job, I do not get much time to prepare after office hours. HP approach helped in clearing exam with just 45 days of preparation Dheeraj (Roll No 17177609 )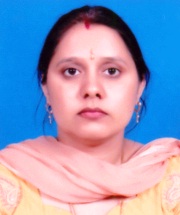 Pooja
Human Peritus continuous guidance enabled me to prepare within 2 months. The test series is very good and I got number of questions from test series. High quality content. Ritu Scored 79 % . (Roll No 17175175).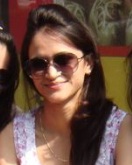 Seema
The capsule course at Human Peritus is a very effective preparation tool for NET exam as it helped me cover vast syllabus in a very short time. Before the final exam, test series was really helpful. Seema (Roll No 17177615)
Our students score so high because we make them study only what is specific to NET. For example, although syllabus of Operations Management is full of numericals, but generally NET has been asking numerical only on one topic, i.e. "Economic Order Quantity". Similarly one question appears almost every time on "Layout Planning". Further we see that hardly any question is asked on "Markov Analysis or Duality". Our experts have identified these insights for entire syllabus. This is the reason student is able to prepare with minimum hours of study with our approach.
Another core strength of our Test Series is that we have written "detailed" explanation of questions. Thus even if there is a tangential question in actual exam, the students is able to answer that. With this approach, our test series "not only assesses" but also "teaches" new concept with every question.